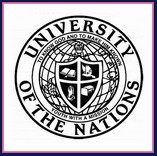 In one sense the Records system is the backbone of the UofN. As Howard Malmstadt, co-founder of the U of N, said to us at the beginning: "No records, no university." Each time we accept a student into one of our schools, we are making a lifetime commitment to that person. In effect we are saying to them, any time in your life that you need an accurate record of your time with us we will be able to provide it for you.
As YWAM, we have not been strong in lifetime commitments and centralized reporting. But even in a resolutely de-centralized University, a functioning Records system is an absolute necessity. And it is one of the elements that hold our mission together.
Remember, even when the job seems repetitive and routine, that behind every e-mail, name, grade and form there is a human being, another YWAMer helping to advance the cause of the Kingdom. Over a year's time, you will be helping thousands of missionaries to better prepare to get on with their ministry. You are a vital link in the Lord's support and sending system for His workers.
Our desire is to be positive and transformational in all our communication, continually helping people discover what they can do and not just telling them what they can't do. Our policies will serve YWAM's vision and not hamper it.
With this web page dedicated to the work of the Intl Registrars we hope to provide you with resources, training and updates in what is happening, specifically in the area of UofN record keeping. We appreciate all feedback and comments that will help us work together and provide you with a sense of belonging to a team that looks after this area of the UofN.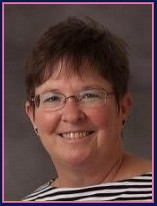 The International Registrars work together with the UofN Provost Team.
In 2006 Patti Lee began to give leadership oversight to the UofN's International Registrars, taking on the responsibility of the worldwide Records system of the UofN under Tom Bloomer (UofN Provost)
The primary function of the International Registrar is to ensure the faithful and true recording, storage and retrieval of essential student records for an entire U of N region. Thus, the International Registrar must be thoroughly familiar with the U of N policies, past and present catalogues, and the outline of the specific International Registrar activities and functions.
The importance of reliable record keeping is firmly established in the following scripture passages:
Luke 1:1-4: "Many have undertaken to draw up an account [compile an account] of the things that have been fulfilled among us [things accomplished among us], just as they were handed down to us by those who from the first were eyewitnesses and servants of the word. Therefore, since I myself have carefully investigated everything from the beginning, it seemed good [fitting] also to me to write an orderly account [write it out in consecutive order] for you, … so that you may know the certainty [the exact truth] of the things you have been taught" (NIV; brackets include NAS words)
2Co 4:2b: "by setting forth the truth plainly we commend ourselves to every man's conscience in the sight of God" (NIV).
Key principles are order and truth (verifiable facts): Academic administrators need to operate in both grace and truth. One without the other will either be too lenient or will kill (1Co 14:33,40 – orderly manner; Joh 1:17 – grace and truth are in Jesus).
Because of the centralized function dealing with all branches and schools in a region the International Registrar and staff can provide extremely valuable coordination and information or course offerings within the region. The International Registrar's Office should serve as a coordinating office for these activities in a U of N region.

UofN International Registrars – Job Description
International Registrar – Asia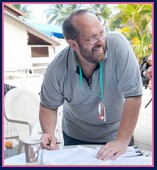 John Mraz came to YWAM from a catering and farming back ground. He did his DTS in 1998 and joined YWAM Canberra later that year. Since then he has been involved in staffing and co-leading DTS and TESOL. In 2003 he joined the Institute for the Nations, YWAM Australia's training board and helped set up the Records System for the RTO (Registered Training Organisation) for Australia. After meeting Sharon Carrington in 2005 he worked alongside her helping out where needed. Beginning of 2011 John established the UofN International Registrar – Asia Office based out of Canberra, Australia.
The word God gave him as he entered this season is from Nehemiah 4:19-20 '… and I said to the nobles and to the officials and to the rest of the people: The work is great and widely spread and we are separated on the wall, far from one another. In the place where you hear the sound of the trumpet, rally to us there. Our God will fight for us.
Other UofN International Registrar Offices
UofN International Registrar- Europe, Middle East and Africa (EMA)

Europe, Middle East and Africa
Mandi Dreye: registrar.ema@uofn.edu

UofN International Registrar- Latin world (Latin)

All Latin speaking countries (Portuguese and Spanish)
Miriam Steyer: registrar.latin@uofn.edu

UofN International Registrar- North America, Central America and Caribbean (NACAC)

North and Central America, Caribbean (English speaking)

Danielle Fagan: registrar.nacac@uofn.edu

UofN International Registrar- Asia/Pacific

Pacific, East and South Asia,
Sharon Carrington: registrar.ap@uofn.edu

UofN International Registrar- Asia

Australia, South East and Central Asia, Indo China and Philippines
John Mraz: registrar.asia@uofn.edu
Contact Details: UofN International Registrar – Asia
Postal Address:
UofN International Registrar – Asia
P.O. Box 7
Mitchell ACT 2911
Australia
EMail: registrar.asia@uofn.edu
Phone: +61 2 61232514
Fax.: +61 2 62416098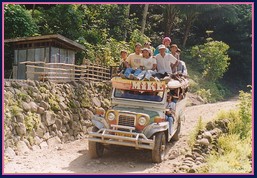 POSTING: You can post forms and payments to UofN International Registrar Asia – Box 7, Mitchell ACT, 2911, Australia
EMAILING – send to registrar.asia@uofn.edu
If you fill out a WORD fill-in version – attach them to the email;
if you complete a pdf version, scan and then attach to an email.
Make sure you advise in the email how payments will be sent (see payment options below).
UofN Records System: We are rolling out the NEW Online Registrar Program. This program may not suit all of you (particularly if you are either in Internet limited areas; or in security sensitive areas). This program is to be used AS A WHOLE BASE, not just individual school leaders.

If you have any questions, please contact the registrar for further details.
NOTE:
Please give your bases full name and if known the Base Code – some cities have more than one base and it can be confusing which base forms belong to.
When sending Form C1 and C2 please do not send in the Form Printout only but also the weekly summary reports – these are key to your final reports.
Using the LRP UofN Records System – Credit Card option.
Credit Card / PayPal: See below.
Direct Debit: Only for Australian bases – please contact us for details
Cheque / Bank Draft: made out to 'YWAM' or 'Youth With A Mission' and in in either U.S. $ or Australian $.

Post forms and payments to: UofN International Registrar Asia – Box 7, Mitchell ACT, 2911, Australia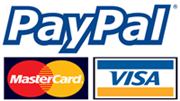 You may make payments towards your UofN expenses here.
-Please note this payment page is only for University of the Nations related transactions – for other donations/payments to YWAM Asia and Pacific Office please use the donations page


Form A
Used to register the school/seminar prior to school beginning for the first time at a base, or for reregistering every three years/before the printing of the next catalogue, whichever is sooner.
Form A Online System https://update.ywam.org/uofn/AF/


Form A -On Line – Detailed Instructions (.4mb)


Form A (.3mb)

Form B Used to register the students of the school/seminar

Form B (.1mb)


Form B (.2mb)

Form C1 Used to submit student grades, credits and weekly content of what actually took place during lecture phase.

Form C1 (.5mb)


Form C1 (.1mb)

Form C2 Used to submit student grades, credits and weekly content of what actually took place during field assignment phase.

Form C2 (.6mb)


Form C2 (.1mb)

Transcript request form Used to request an official UofN transcript from the UofN Transcripts Administrator

U of N Transcript Request Form (.1mb)
UDTS Cover page when registering and reporting on UDTS (University DTS) schools ONLY

UDTS Form A Coversheet (.3mb)


UDTS Form A Coversheet (.5mb)

UDTS Form C1 Coversheet (.3mb)


UDTS Form C1 Coversheet (.1mb)

UDTS Form C2 Coversheet (.3mb)


UDTS Form C2 Coversheet (.1mb)
Online website Login Required.
You can find the UofN Records System web interface at
https://registrar.uofn.edu

UofN Local Registrar Program Manual 0910 (1.5mb)
College of Christian Ministries: ccm@uofn.edu
College of Arts and Sports: cas@uofn.edu
http://ywamcas.org
College of Counselling and Health Care: chc@uofn.edu
College of Communication: com@uofn.edu
College of Education: edu@uofn.edu
College of Humanities & International Studies: his@uofn.edu
College of Science and Technology: sat@uofn.edu