CALLING ALL YWAM LEADERS IN ASIA!
Earlier this year, a group of around 180 YWAM leaders and elders gathered in Battambang, Cambodia for a Leadership Summit.  These were young and emerging leaders coming from many Asia nations, meeting up with an amazing group of some of the most experienced YWAM elders in Asia Pacific.  The purpose of the summit?  To learn from one another about leadership – in a highly interactive, small-group, face-to-face setting.
We're looking forward to having you join us in 2020!
When and where will the next Leadership Summit be?  
Jan 12th – 17th, 2020 in Battambang, Cambodia
The theme? Leadership in a Digital Age
Increasingly, our lives and ministry are being influenced by technology.  The impact of social media is huge – especially with the younger generations. We need to understand the challenges and ministry opportunities presented by technology, to learn how to best care for ourselves (self leadership), and how to lead others in a technological world .  Therefore, the theme for the Leadership Summit in Jan 2020 will be "Leadership in a Digital Age".
REGISTER NOW!  
Let's learn together across the generations.  Please invite and plan to come with your leadership team and/or any emerging leaders you may be mentoring.
Click HERE to register for the 2020 ALLC Leadership Summit.
For the latest information be sure to check allc.asia/events, ALLC Facebook page or write us at asialeaderslearning@gmail.com.
The ALLC Core Team
The Asia Pacific Field Eldership team are contactable here;
The Joshua Project have given us access to their unreached people files and, as an item of interest and prayer, a different people profile is featured each day;
Please note that you can donate to this Office or any of the staff through the 'donate' menu on this site;
Links to various YWAM ministries are featured for your interest.
Our desire is that this site will serve you in the Field and would love to hear from you with suggestions as to how we can do that.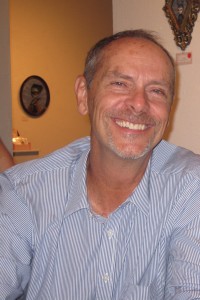 Living in a Beautiful but Broken World
by Jeff Romack
If you're awake and paying the slightest bit of attention you will have noticed that we live in a beautiful but very broken world. This was brought to our notice once again very suddenly with the devastating earthquake and tsunami that struck northern Japan. One moment life is beautiful; the next it's very broken. A similar story could be told of recent events in Christchurch, NZ. And no one will ever forget the events of 2004 in Aceh on Sumatra Island, Indonesia. It's not just earthquakes and it's not just in the Asia & Pacific field. It's a recurring story throughout this amazing yet fallen world in which we live….more
Useful Links