Welcome to the YWAM Asia Pacific website!
Originally, this website was created to serve the Asia Pacific Field Office during my time as the Asia Pacific Field Director.
Over the last couple of years, we have renewed many of the former structures in YWAM International to form ourselves less like a corporation and more like the family we are. Because of this, there is no longer a Field Office as such, but I will continue to serve the Field as an elder, with a number of others, to watch over the emerging movement.
We will maintain this site to serve you and, should you wish, you can contact me through the details given. We will continue the Unreached People Profiles' information, and will give other information highlighting new ministries and important calendar events.
There is an exciting opportunity coming! Leaders in Asia & beyond are crying out for help! How do we equip these leaders for growing ministry? How do we prepare them for going to where we are not?
The APLC (Applied Practical Leadership Course) will provide a custom-made curriculum for YOU with multiple topics to address your top 10 felt needs.
Spend 6 weeks of quality time from March 5 to April 12, 2018 with elders/leaders who are committed to building your capacity, enhancing your competencies, and increasing your confidence through mentoring/coaching relationships, – affirming, honoring and empowering YOU and your ministry to thrive. You can download information about this fantastic opportunity here.
If you would also like something to be posted on this Asia Pacific website, please let us know.
With blessings,
Tom Hallas
The Asia Pacific Field Eldership team are contactable here;
The Joshua Project have given us access to their unreached people files and, as an item of interest and prayer, a different people profile is featured each day;
Please note that you can donate to this Office or any of the staff through the 'donate' menu on this site;
Links to various YWAM ministries are featured for your interest.
Our desire is that this site will serve you in the Field and would love to hear from you with suggestions as to how we can do that.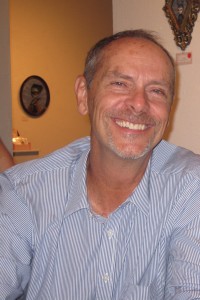 Living in a Beautiful but Broken World
by Jeff Romack
If you're awake and paying the slightest bit of attention you will have noticed that we live in a beautiful but very broken world. This was brought to our notice once again very suddenly with the devastating earthquake and tsunami that struck northern Japan. One moment life is beautiful; the next it's very broken. A similar story could be told of recent events in Christchurch, NZ. And no one will ever forget the events of 2004 in Aceh on Sumatra Island, Indonesia. It's not just earthquakes and it's not just in the Asia & Pacific field. It's a recurring story throughout this amazing yet fallen world in which we live….more
Useful Links