March 16, 2011 in Opportunities, Theology by Tom Hallas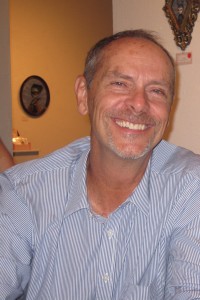 Living in a Beautiful but Broken World
by Jeff Romack
If you're awake and paying the slightest bit of attention you will have noticed that we live in a beautiful but very broken world. This was brought to our notice once again very suddenly with the devastating earthquake and tsunami that struck northern Japan. One moment life is beautiful; the next it's very broken. A similar story could be told of recent events in Christchurch, NZ. And no one will ever forget the events of 2004 in Aceh on Sumatra Island, Indonesia. It's not just earthquakes and it's not just in the Asia & Pacific field. It's a recurring story throughout this amazing yet fallen world in which we live.

Paul wrote in his letter to the Christians in Rome that all creation is groaning as it awaits redemption from its bondage. This is a remarkable reminder that God's saving work through Christ goes beyond the rescue of individual men and women as great as that piece of redemption might be. God's intention is not just to take a few people from this broken world to be with him forever but to actually make this broken world right once again. The Bible call this "new creation." It was launched with Jesus' resurrection from the dead and it will come to its promised fulfillment when Jesus returns to reign over all he's created and redeemed. It's the biblical hope and it's very good news, indeed; life in a world made right.

While God has already taken action in Jesus Christ to achieve all his purposes for us and for all creation, for now we live now in this strange time of vulnerability, hope and opportunity. "God," Paul writes, "was reconciling the world to himself in Jesus Christ (2 Cor. 5:19)" and now he's committed the good news of this reconciliation to us. God has already done and will yet do what only God can do to bring about his new creation. And we must do what only we can do; love this broken world and its hurting peoples in Jesus' Name.
We will soon be hearing more of opportunities to do that very thing for the people of Japan.